We are working very hard to maintain our normal service to our customers but, in these unprecedented times, we are experiencing a very high demand for our products. We will endeavour to process all orders as quickly as possible but some orders may not go out on the same day of order.

We do hope you understand that we will do everything in our power to get your order to you. Our reduced staff force are working flat out to process orders, pack and ship, and respond to your questions, whilst remaining mindful of social distancing.

Please be assured that your orders will be despatched to you, so if you can avoid phoning us to chase your orders that will greatly help speed up our processing time.

Thank you for your patience and understanding during these troubled times. Please stay safe and protected.
---
WHAT OUR CUSTOMERS SAY ABOUT PURE BIO:
"I just wanted to contact you to say thank you so much for your fantastic customer service. It's so refreshing to hear a friendly and polite voice on the phone and nothing is ever too much hassle! The delivery is efficient and staff really helpful. In these days where everything is so fast and furious and technology based, often customer service is forgotten. So I just wanted to say thank you for what you do so well! Keep doing what you are doing!" LY

We are always grateful to hear from our customers about our products and services, as we are constantly striving to optimise your experience with us!
If you would like to leave feedback, please click HERE
---
THE GET WELL SHOW – LONDON OLYMPIA 21st – 23rd Feb
We were delighted to exhibit at the recent Get Well Show at Olympia in London – the first time this show has been held.
For full press details and photos please see our Latest News
---
PURE BIO SPONSORS LOCAL MOTHER AND DAUGHTER SAHARA TREK:
Pure Bio are pleased to be sponsoring local writer and editor Lucy Pitts and her teenage daughter in their efforts to raise money for St. Catherine's hospice by trekking across the Sahara Desert.
The trek takes place in late March this year and will involve 4 days trekking through the Moroccan Sahara across ancient dried up river beds, sand dunes and vast sun-baked plains.
For full press details and photos please see our Latest News
---
WE HAVE SWITCHED TO BIODEGRADABLE PACKAGING
As part of our commitment to environmental sustainability, since November 2019 we have switched to a paper bubble wrap alternative within all of our packaging. It is produced from 100% recycled paper and is also 100% recyclable. For full details please click HERE
---
NEW PRODUCTS LAUNCHED BY PURE BIO!
1) DIM 100 by Pure Bio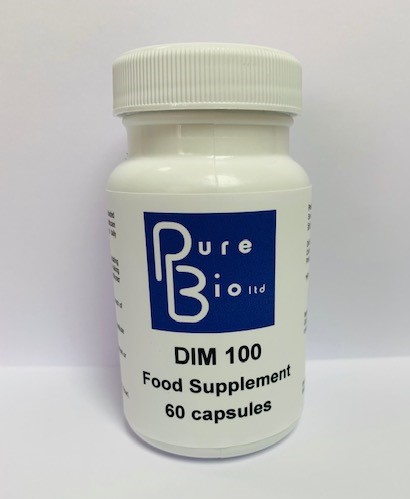 We are pleased to announce the launch of a new Pure Bio product - DIM 100.
Diindolylmethane (DIM) is a metabolite of indole-3-carbinol (I3C). DIM and I3C are natural metabolites of phytonutrients in cruciferous vegetables like broccoli, kale and brussels sprouts.
DIM alters oestrogen metabolism of oestradiol into a more benign form of oestrogen, making it easier to eliminate via the liver.

For full details and to order, click HERE
---
2) WOMANKIND PREMENSTRUAL by Pukka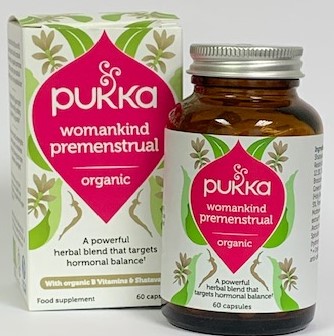 Pukka's Organic Womankind Premenstrual contains a mix of herbs and vegetation that support the balance of female hormones, along with a natural source of B-vitamins and turmeric for its anti-inflammatory properties.
For full details and to order, click HERE
---
3) TOCOTRIENOLS (with mixed tocopherols) by Pure Bio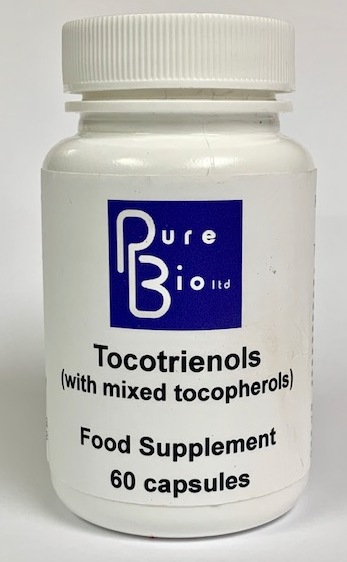 Pure Bio new product - Tocotrienols (with mixed tocopherols) - 60 capsules.

Our Tocotrienols contains the full spectrum of Vitamin E: alpha, beta, delta, gamma tocopherol and alpha, beta, delta, gamma tocotrienol.
Tocotrienols and tocopherols are powerful antioxidants; are involved in lipid metabolism; and are vital for the integrity of the cell membranes of cardiac and skeletal muscle.
---
4) GARLIC COMPLEX by Pure Encapsulations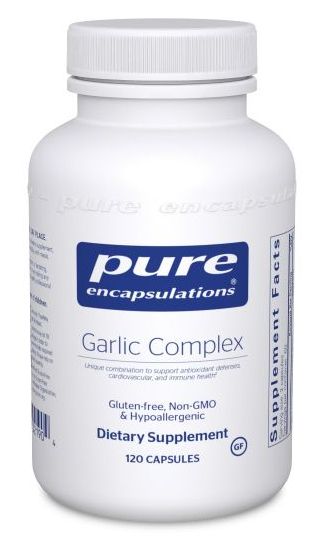 Pure Encapsulations have reformulated GarliActive (now discontinued) into Garlic Complex. It is a unique combination of aged fermented black garlic extract and garlic extract with enhanced stability. It is standardised for S-allyl-cysteine.

Garlic Complex has only a mild odour and taste compared to fresh garlic/garlic extract and is made with hypoallergenic, vegan ingredients.
For full details and to order, click HERE
---
5) LIPOSOMAL DHA LIQUID 30ml by Pure Bio
Pure Bio Liposomal DHA Liquid - 30ml - is a cold-structured DHA liquid, meaning it has not been exposed to high temperatures or pressure during its extraction. It is prepared as an emulsion, which is the optimum form for absorption. Furthermore, it is manufactured using only non-GMO DHA from environmentally sustainable algae.
This liquid formula is an ideal way to supplement DHA into the diet of infants and young children.
As with all Pure Bio products, it is GMO free and free from dairy, wheat grain, gluten, added sugar and soya. It is suitable for vegetarians and vegans.
6) GLUCOSAMINE CHONDROITIN & MSM by Pure Bio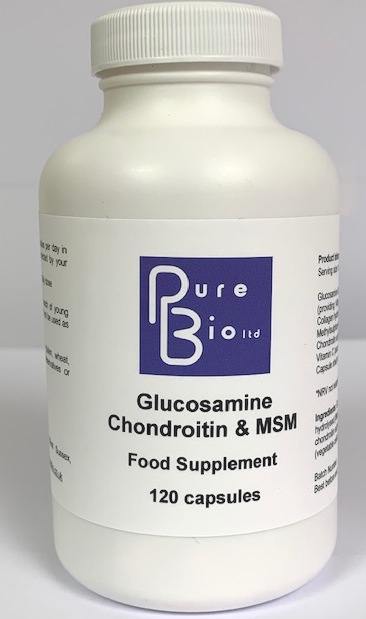 Pure Bio Glucosamine Chondroitin & MSM is a broad spectrum supplement providing key nutrients involved in joint and connective tissue integrity.
As with all Pure Bio products, it is GMO free and free from dairy, wheat grain, gluten, added sugar and soya; and contains no additives or excipients.
---
7) COLLAGEN (JOINT & SKIN) by Pure Bio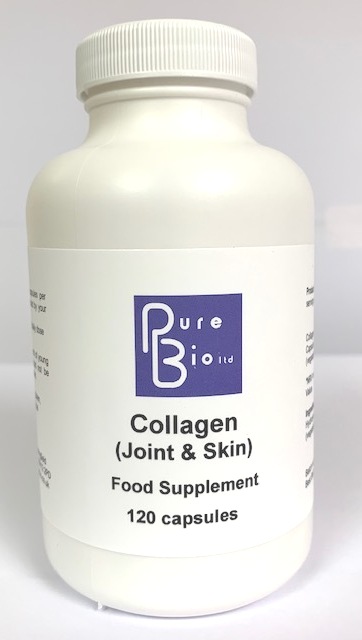 Collagen is a complex structural protein that is found within the fibrous tissues throughout the body, particularly tendons, ligaments, cartilage, bone and skin
Pure Bio's Collagen (Joint & Skin) is extracted from hydrolysed fish sources. In hydrolysed collagen the collagen bonds have been broken, which leaves the essential amino acids intact and ready for optimal absorption and digestion.
For full details and to order, click HERE
---
8) ORGANIC MUSHROOM GOLD by Pukka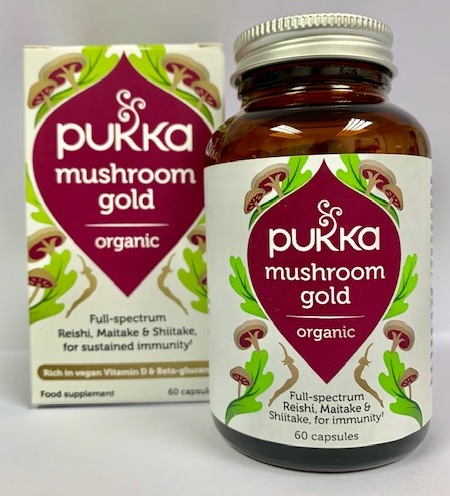 Pukka's Organic Mushroom Gold is based on three edible mushrooms - organic Maitake, Reishi and Shiitake. Each capsule delivers 250mg of concentrated polysaccharides and over 40mg of beta-glucans.
This broad spectrum formula is suitable for vegetarians and vegans, is 100% organic and GMO free; and is free from dairy, wheat grain, gluten, added sugar and soya.
For full details and to order, click HERE
---
GIFT VOUCHERS AVAILABLE FROM PURE BIO:
Did you know that we sell Gift Vouchers, which can be used against the purchase of any of our products, from supplements to soap to socks?!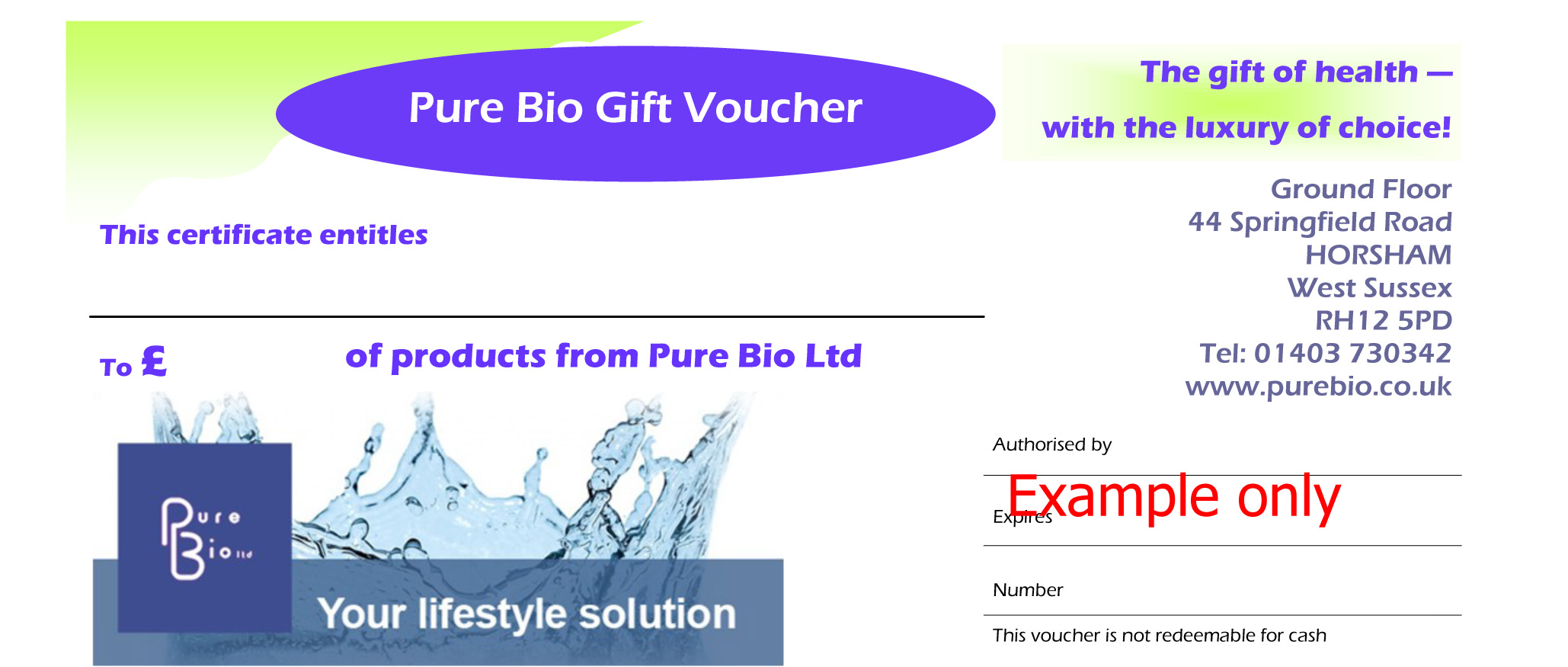 The vouchers can be purchased in denominations of £5, £10 and £20.
Why not give the gift of health, with the luxury of choice! Click here for full details.
---
__________________________________________________

We are authorised stockists of VIRIDIAN - a leading brand of ethical supplements. A comprehensive range of products can now be purchased online at any time, as well as being available in our shop during normal business hours.
Click HERE to browse the range!
LOOKING FOR A VIRIDIAN PRODUCT THAT YOU CAN'T FIND ON OUR WEBSITE?
Whilst we do not stock the full range of products from Viridian, we are happy to order in non-stock items for our customers.
So if you can't find what you're looking for - please call or email us and we will be happy to help!
---
Discontinued Products
The following products are now out of stock and will no longer be available to purchase from Pure Bio: