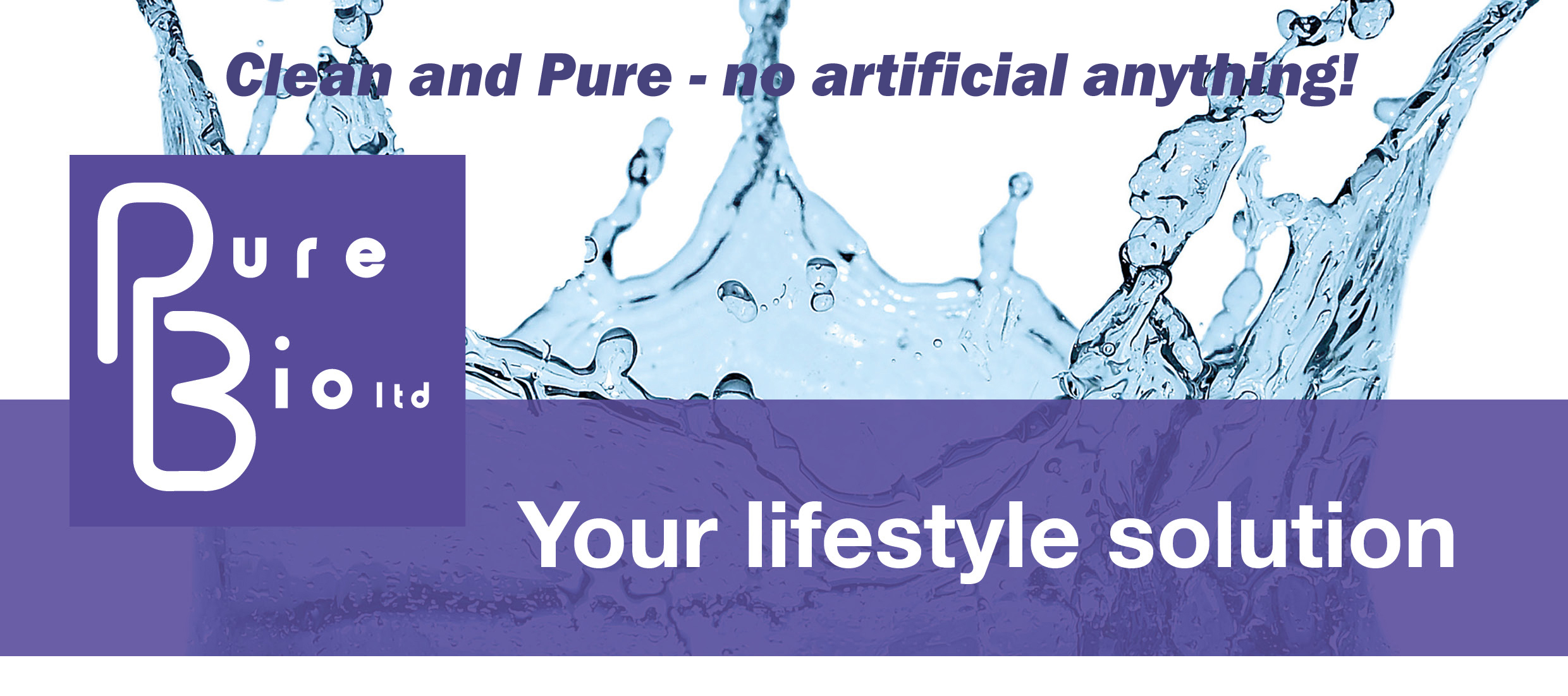 ---
DID YOU KNOW THAT PURE BIO NOW STOCK SUGAVIDA?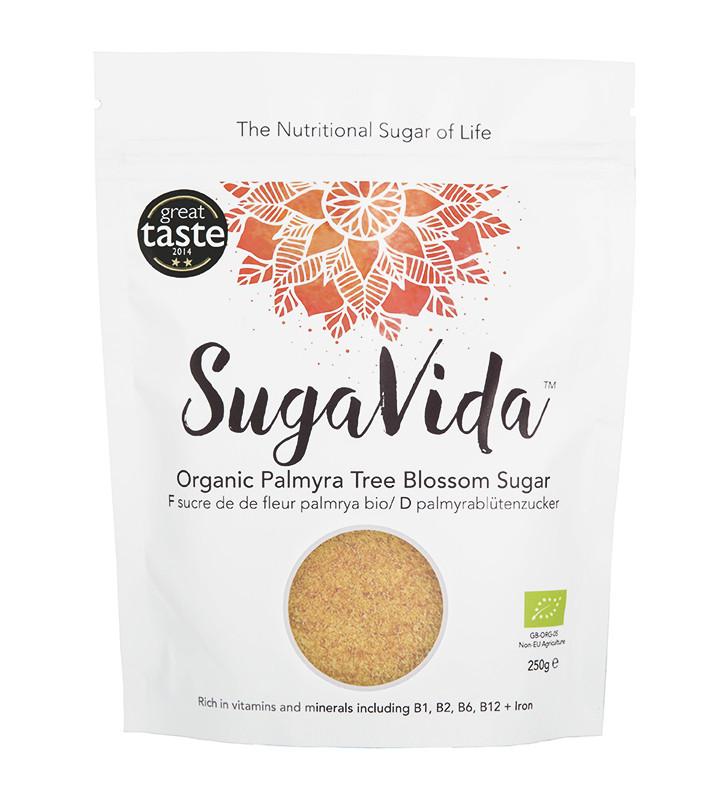 SugaVida is the 100% pure sugar alternative that is naturally rich in vitamins B1, B2, B3, and B6, and it is the only plant-based superfood to contain B12. It is also rich in minerals such as iron, magnesium and potassium.
As SugaVida has an incredibly low GI of 35 and just 3.1g of fructose per 100g, it is suitable for people living with diabetes as a sugar alternative.
For full details and to order, click here
---
NEW PRODUCTS LAUNCHED BY PURE BIO!
1) EPA/DHA VEGAN by Pure Bio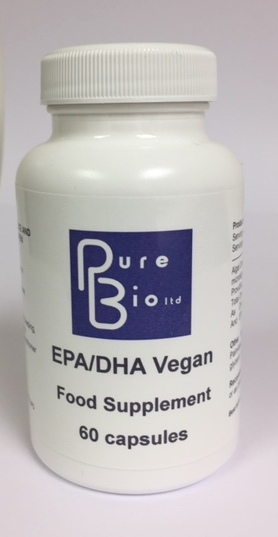 Pure Bio vegan EPA/DHA is a high potency omega-3 oil sourced from a pure, environmentally friendly and non-GMO form of the marine microalgae, Schizochytrium sp.
For full details and to order, click HERE
2) GLUCOSAMINE & CHONDROITIN by Pure Bio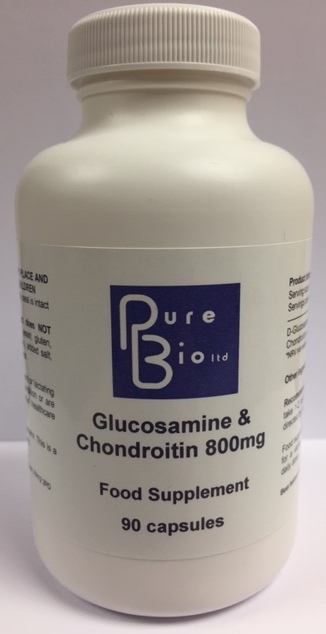 Glucosamine & Chondroitin 800mg is a Pure Bio own-brand product, manufactured with the company's usual high quality process and devoid of all additives, binders and excipients.
The chondrotin is sourced from a superior quality source of marine chondroitin sulphate.
For full details and to order, click here
3) ACTIVATED CHARCOAL by Pure Bio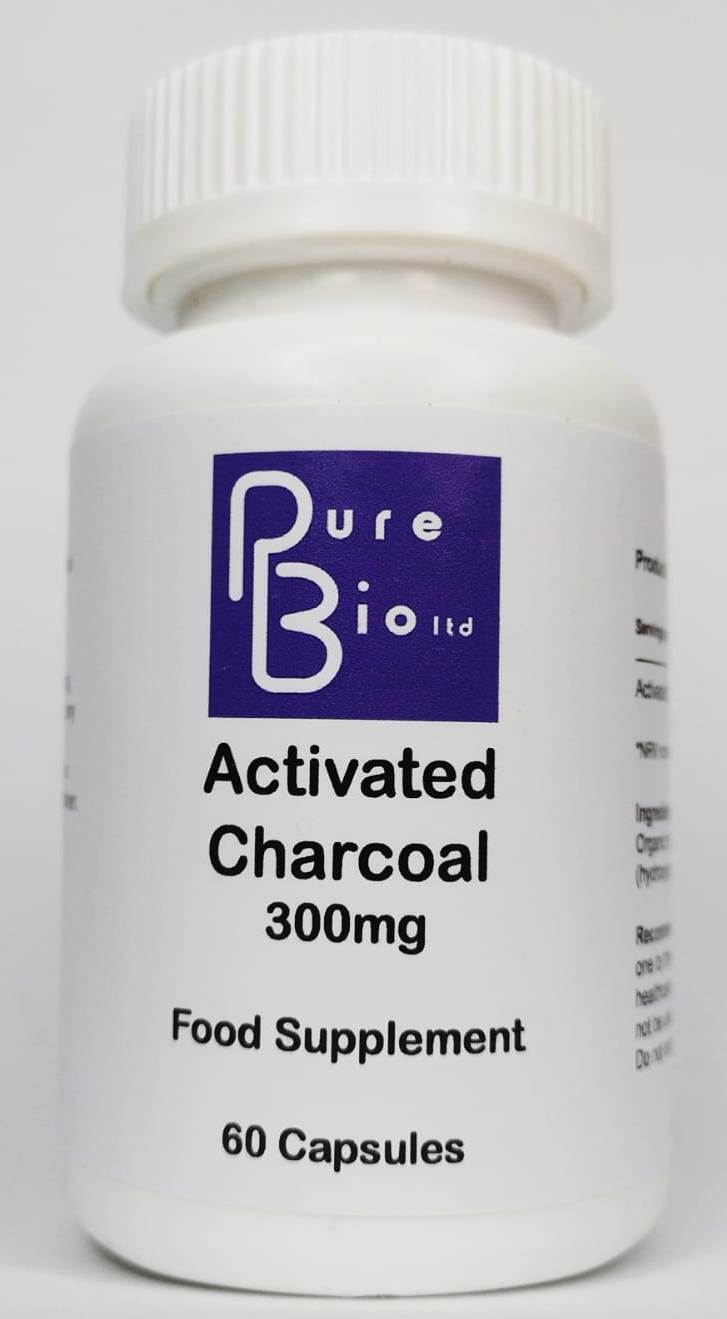 We are pleased to be supplying a high strength 300mg pure activated charcoal, 100% sourced from sustainable coconut shells and manufactured in the UK to GMP standards.
Activated charcoal is a highly micro-porous natural adsorbent - a process in which atoms and molecules attach themselves onto a solid or liquid surface. In this way, charcoal traps unwanted toxins and chemicals in the body, preventing their absorption and helps to facilitate their removal.
For full details and to order click here
4) BELLA BRIGHTON Teeth Whitening Powder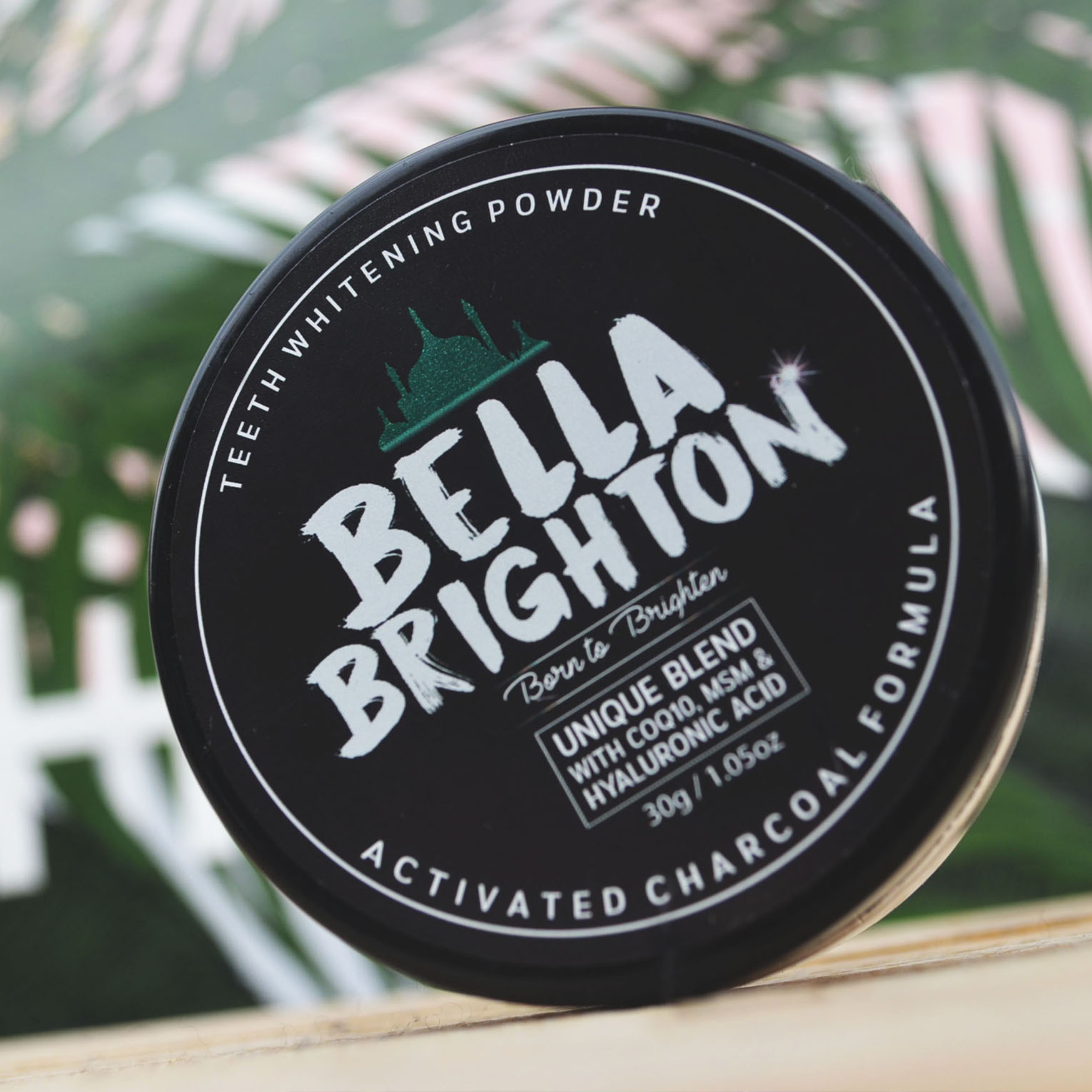 Pure Bio are now stocking Bella Brighton teeth whitening powder. It is a 100% naturally derived vegan powder made with activated coconut charcoal, plus MSM, CoQ10 and hyaluronic acid. It contains no synthetic additives, preservatives, foaming agents, artificial flavours or fluoride.
For full details and to order click here
5) NUZEST CLEAN LEAN PROTEIN POWDER with SPECIAL PROMOTION OFFER OF A FREE SHAKER:
NUZEST Clean Lean Protein is protein in its purest form.
Containing premium European golden pea protein, it is 100% vegetable, natural and free from gluten, dairy, soy, GMOs, lectins and xanthan gum. It is high in lean digestible protein, yet low in carbohydrates, sugar and fat.
Suitable for everybody - Paleo, Vegan, Halal, Kosher. Available in three delicious flavours and three different sizes.
As a special gift to you, we are offering a FREE SHAKER worth £5.00 with your first order of a tub of Nuzest! To take advantage of this fantastic offer, simply place your order as normal and we will despatch your free shaker along with your order!
For full details and to order, click here
PURE BIO AT THE IFM APPLYING FUNCTIONAL MEDICINE COURSE, LONDON 2018:
We were really thrilled to be a bronze sponsor at the recent Instititute of Functional Medicine five-day introductory course, at the Park Plaza Riverbank, London.
With a delegate attendance of over 500, it was a great opportunity to put faces to names, meet new practitioners from all over the world and have the opportunity to promote our full range of stock, books and practitioner aids to all those involved in the functional medicine field.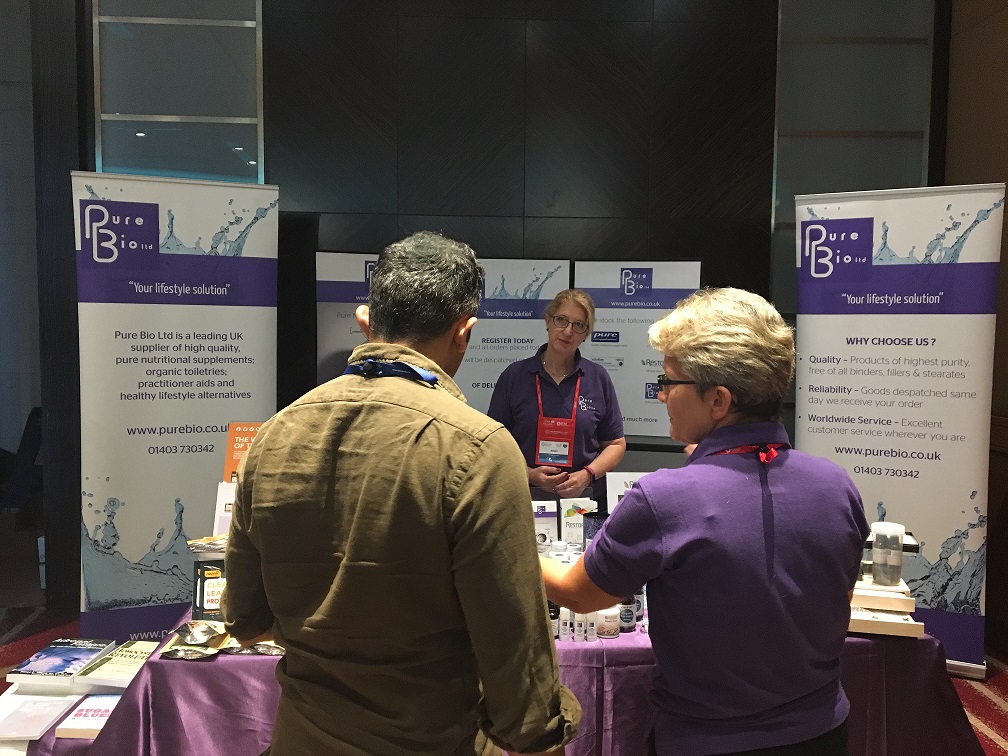 WHAT OUR CUSTOMERS SAY ABOUT PURE BIO:
"I just wanted to contact you to say thank you so much for your fantastic customer service. It's so refreshing to hear a friendly and polite voice on the phone and nothing is ever too much hassle! The delivery is efficient and staff really helpful. In these days where everything is so fast and furious and technology based, often customer service is forgotten. So I just wanted to say thank you for what you do so well! Keep doing what you are doing!" LY
We are always grateful to hear from our customers about our products and services, as we are constantly striving to optimise your experience with us!
If you would like to leave feedback, please click here
---
GIFT VOUCHERS AVAILABLE FROM PURE BIO:
Did you know that we sell Gift Vouchers, which can be used against the purchase of any of our products, from supplements to soap to socks?!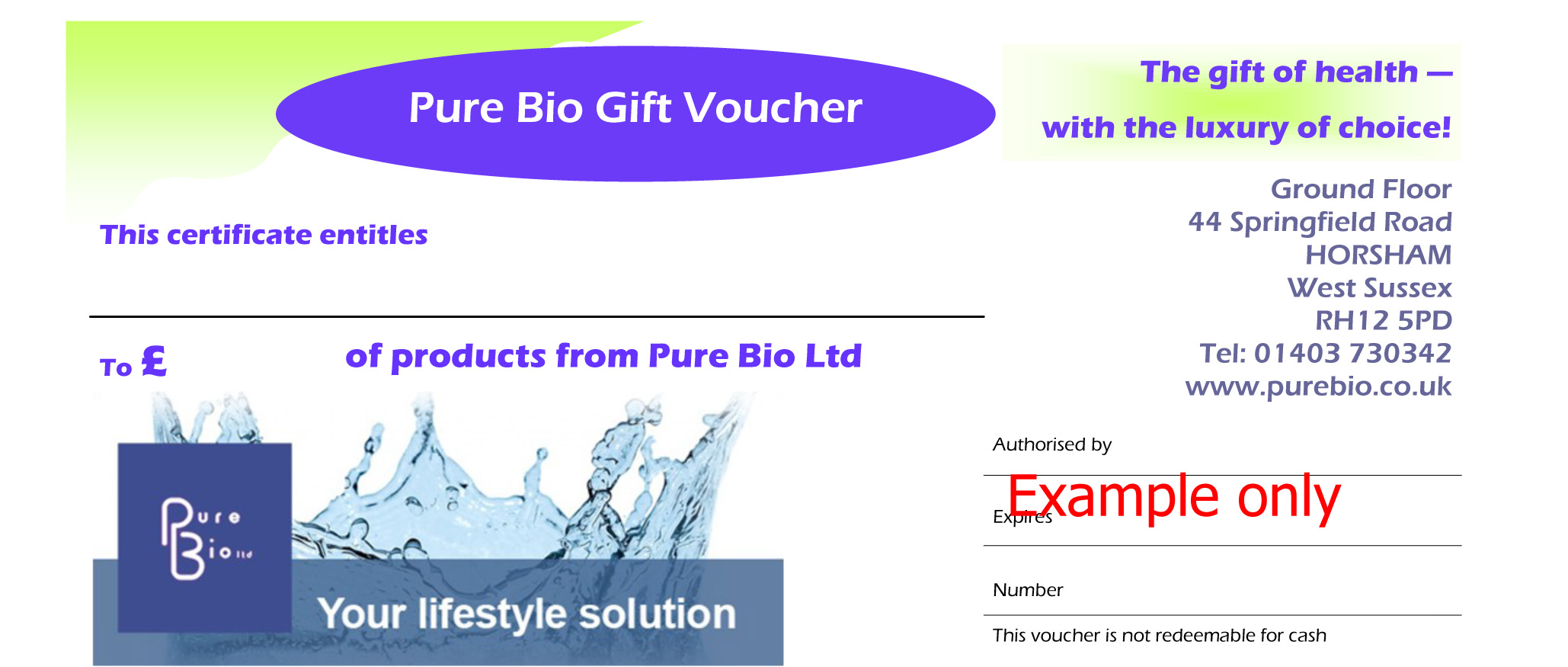 The vouchers can be purchased in denominations of £5, £10 and £20.
Why not give the gift of health, with the luxury of choice! Click here for full details.
---
LOOKING FOR A VIRIDIAN PRODUCT THAT YOU CAN'T FIND ON OUR WEBSITE?
Whilst we do not stock the full range of products from Viridian, we are happy to order in non-stock items for our customers.
But if you can't find what you're looking for - please call or email us and we will be happy to help!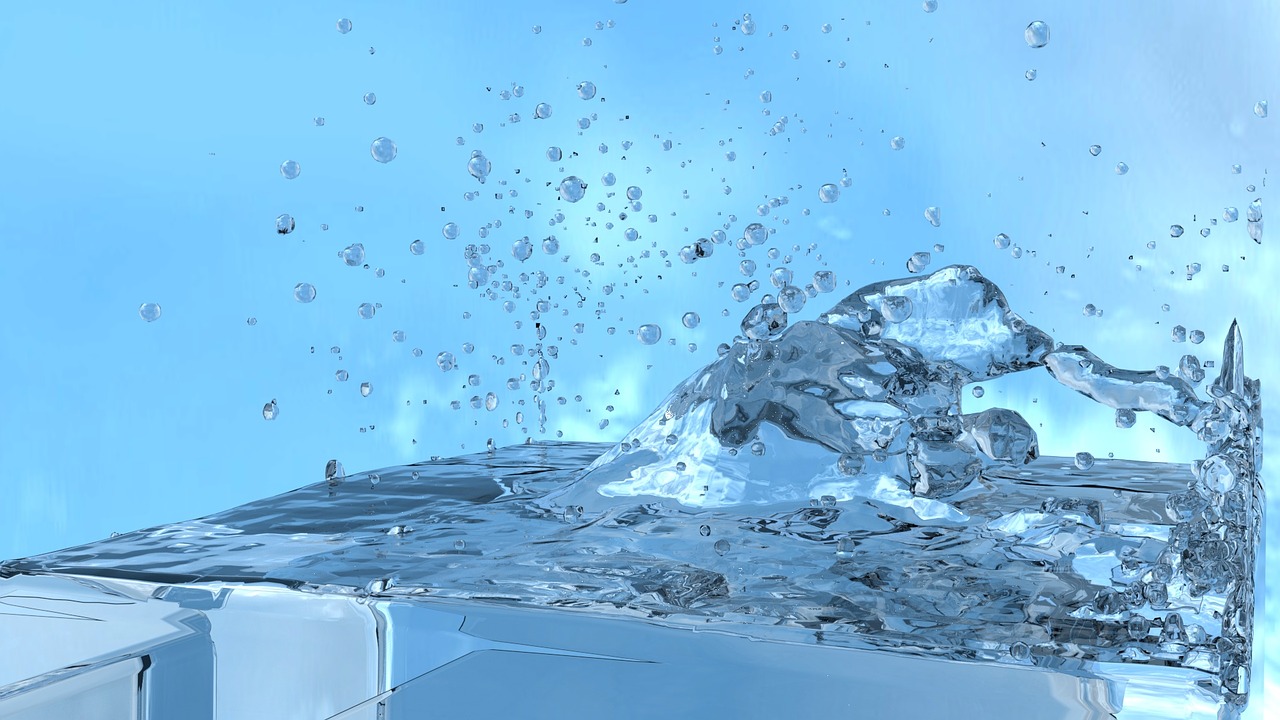 _______________________________________________________

We are authorised stockists of VIRIDIAN - a leading brand of ethical supplements. The full range of products can now be purchased online at any time, as well as being available in our shop during normal business hours.
Click here to browse the range!
(please note that if you do not find the particular product you are looking for, we can obtain it for you - simply call us on 01403 730342)
---
Discontinued Products
The following products are now out of stock and will no longer be available to purchase from Pure Bio: